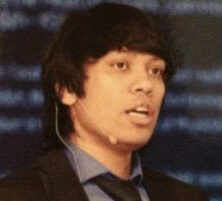 In an interview with ETHealthworld,
Dr Partha Kar
, Consultant in Diabetes & Endocrinology at Portsmouth Hospitals NHS Trust, talks about the breakthoughs, treatment options, and the need for a diabetes policy and prevention programme in India. Edited excerpts:
Could you share information about the advanced diabetes treatments that are available in the developed markets like UK?
India is now a fast-developing country- so the distinction between what's available is perhaps starting to blur- which is to be lauded. Its more about appropriate usage of available products, expertise and the ability to accelerate treatment quickly- along with tackling variation in level of care – rather than specific availability of products per se.
Some advanced diabetes treatments in the world of type 1 diabetes include sensor-augmented insulin pump (SAP) which combines the technology of an insulin pump with a continuous glucose monitoring sensor that transmits glucose readings to the person wearing the device.For type 2 diabetes, most advanced treatments and therapies are available in India. Some new developments include the once-weekly GLP-1, use of technology for self-management and blood glucose monitoring.
For a high burden country like India, what are the priority areas that the country's physicians should be focused on?
The main agenda should be focussed, in my opinion, in the earlier stages- whether that be in prevention of Type 2 diabetes or quicker acceleration of treatment.
A culture change is also perhaps needed in the way people look at personal investment in health – not to mention the food or type of food we have always been accustomed with as part of daily life, religious occurrences etc.