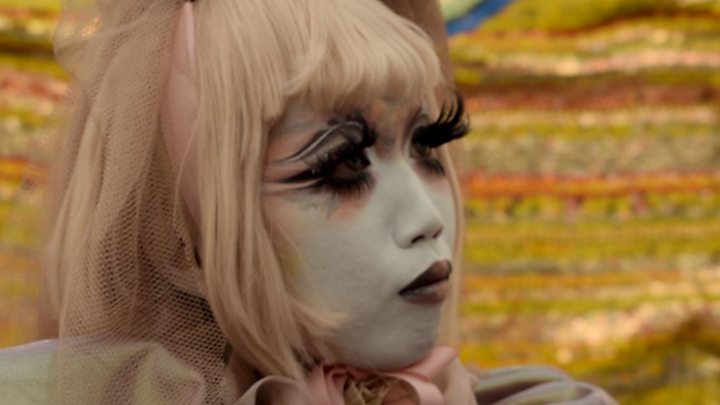 An artist has garnered a cult online following internationally after inventing a quirky Japanese street fashion style eight years ago.
Minori combined Shironuri (which means "painted white") rice make-up with vintage clothing to form a new style.
By using her body as a canvas, Minori is essentially a "living artwork", and her art is primarily depicted in photos.
Her creative expression has inspired other young women to adopt the trend.
Lady in white
Minori, 26, lives in Tokyo. The white make-up offers her anonymity, and only her friends and family know her real identity, which means that when she is not dressed up, she can live a private life away from prying eyes.
In her teens, Minori was just one of the many young women who frequented Harajuku, a district in Shibuya, Tokyo where people go to see and be seen in quirky, unusual and often outrageous fashion styles.
She used to enjoy wearing Elegant Gothic Lolita fashion, but over time she didn't feel that the style suited her.
"I always felt a sense of discomfort that my skin colour and make-up did not match my clothes," she tells the BBC.
"Once I painted my face white, I could make my face from my imagination, and that felt wonderful. 'This is it!' I thought."