Editor's Note: We culled your questions from Facebook and Twitter for this week's Q&A with a Dirk Gently crew member. This week, it's head of the hair department, Connie
1. Chris M. via Facebook: Is there a "method to the madness" with Bart's hairstyles? Is she actually the toughest to maintain between shoots or is someone worse? (Btw, you and your team do a great job with everyone! 8-| (Y) )
Connie Agawin: Bart's hair was evolved from where we last saw her first season. She's been through a lot looking for Ken, so now there's a bit more dirt and blood, and some of her braids might have come loose.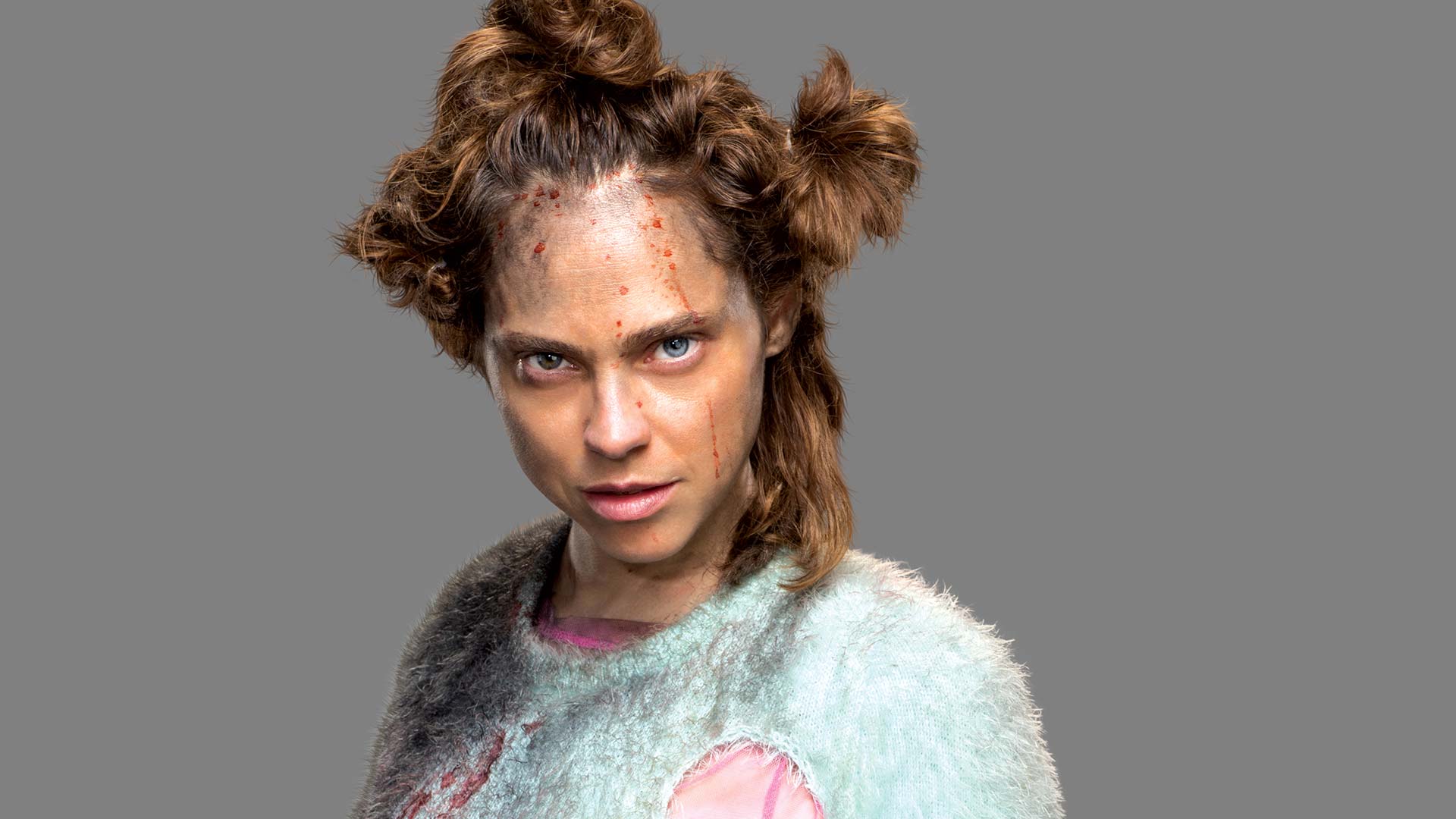 It's really one of the easier hairstyles to maintain;  she has a styrofoam template head where I marked up sections where the buns and dreads go.
2. Mackenzie W.: Can you weigh in on last year's #hairgate debate as to what color Dirk's hair is? Auburn, brunette, mahogany, etc. (https://hairgate.tumblr.com/ has a chronicle of the debate)